When worries, he plans to travel to the places far faraway that people wish they could have gone, the photograph city, to record and fulfill. Wearing the sunglasses and lose his free spirit…He asks for the responsibility as a human being, or finds the new experience that no one has ever found. Waiting for the sun to go down, sky changes its shade, and focusing through the viewfinder, before clicking on the shutter, he found something at that moment. The moment of beauty does with time till changes to the end, just like the monument. "…the small span of time accorded them the semblance of a marvellous little architecture, of a form. Imposing form on a period of time is what beauty demands, but so does memory . . . in existential mathematics, that experience takes the form of two basic equations: the degree of slowness is directly proportional to the intensity of memory; the degree of speed is directly proportional to the intensity of forgetting."4…
4 La Lenteur, Milan Kundera, 1995, Translation, Linda Asher, 1996, Faber and Faber publishing, page 34-35
Quote from Being trying to understand itself, 2013 Short story by Kornkrit Jianpinidnan
From 6-18 December, the photographic and text-based of work Ballad of a Thin Man by Kornkrit Jianpinidnan was exhibited in the Jan van Eyck academie glasshouse.
Kornkrit Jianpinidnan (b. 1975, Thailand) is a Bangkok-based artist. In his artistic practice using the snapshot as a technique his images are not taken for aesthetic significance, but rather, for the possibility of creating oppositions between reality and its indefinable and unanalyzable substrates. His recent solo shows include Ballad Of A Thin Man, 338 OIDA Gallery, Bangkok; Project Sensibility, Bangkok City City Gallery, Bangkok; and, The passenger, 2015, Cloud, Bangkok. www.kornkritwork.com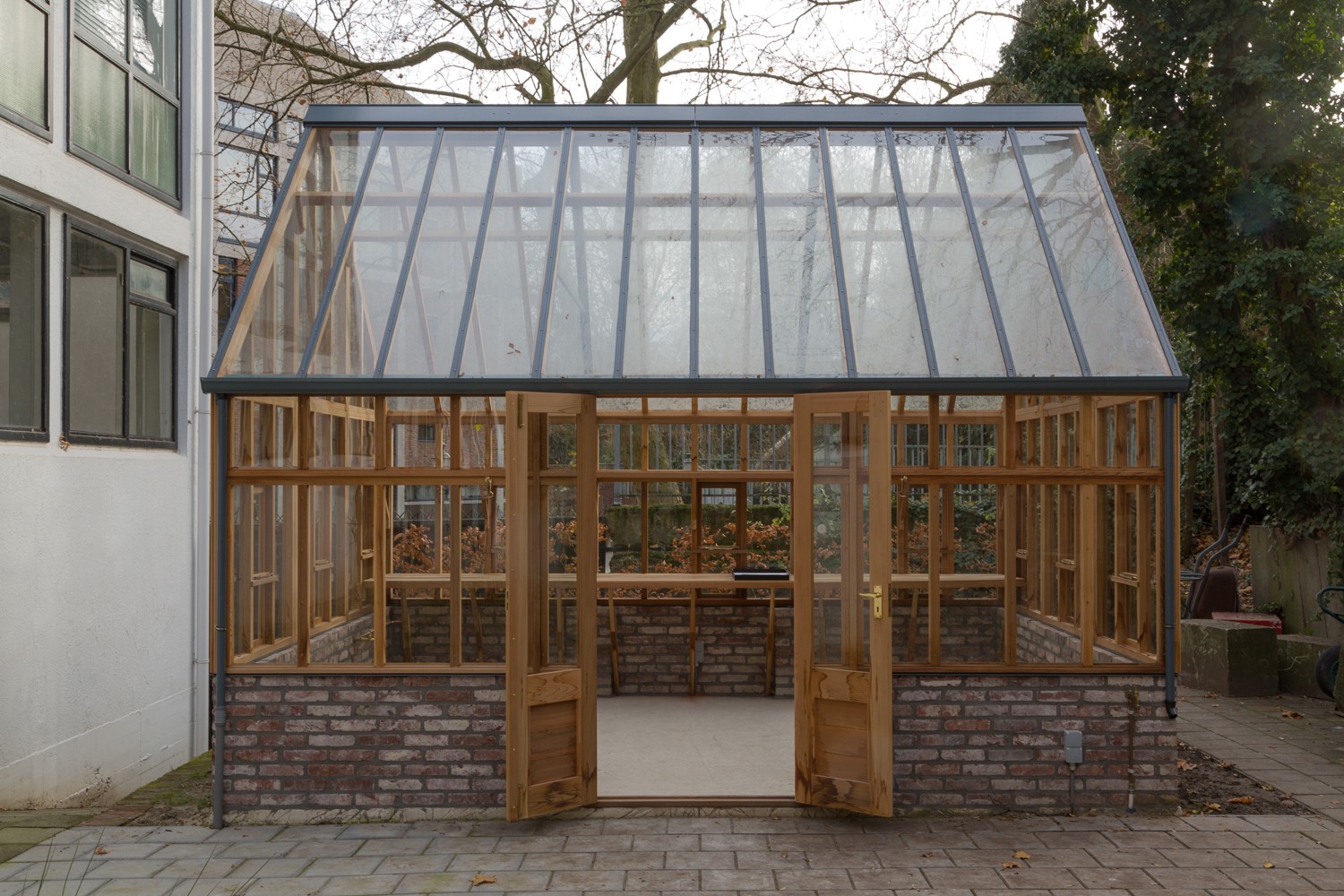 Kornkrit Jianpinidnan, Ballad of a Thin Man, re-edited, 204 pages, Indigo print, 2016; Being trying to understand itself, Short story by Kornkrit Jianpinidnan, translated by Grace Jiarpinitnun, 2013, Dandelion, color photograph, 2014, When worries…, text, 2016.