Listening | A conversation with Louwrien Wijers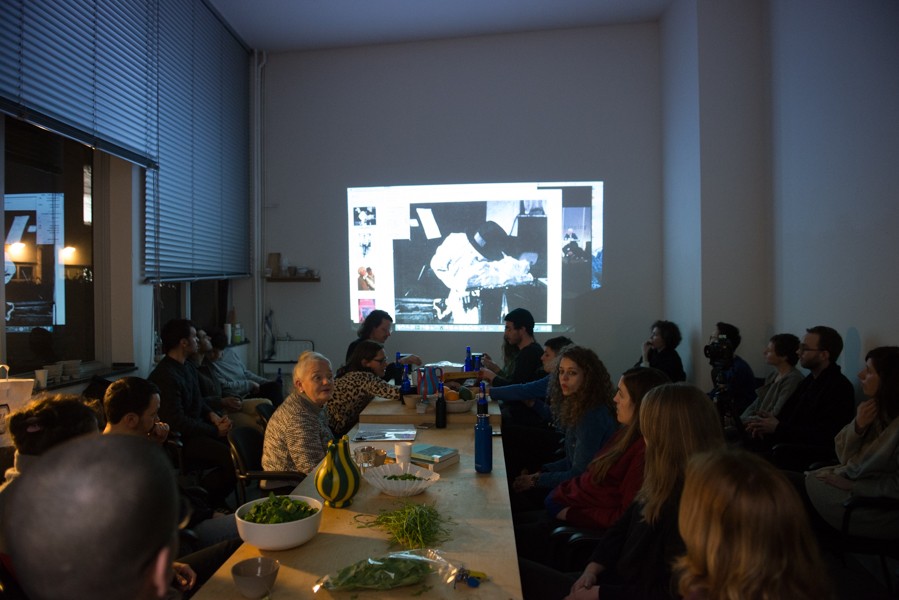 Listening | A conversation with Louwrien Wijers, studio 115, Tuesday 7 February, 2017. Image by Sol Archer
In my thinking about this program and what not knowing is, and how intimacy is connected to this has lead me to contemplate on listening and its role, and has lead me to the work of Louwrien Wijers. Through this program I am proposing not knowing as more than thinking, but is an act of coming together in intimacy, then I suggest that listening has a significant role to play. To me Louwrien's artistic practice that brings together the voices and the minds of a wide range of people, whether it is through one-on-one interviews that she has conducted with people such as a Joseph Beuys, his holiness the 14th Dalai Lama, Robert Filliou, and David Bohm to name just a few, or through bringing these minds together publically through conference and through publication, Louwrien has spent much time listening, and so for the event Listening | A conversation with Louwrien Wijers she discussed with us her insights into listening and its connection to her artworks.
Listening | A conversation with Louwrien Wijers was held in studio 115 on Tuesday 7 February.
Louwrien Wijers (b. 1941, The Netherlands) was active in the international art movements like Fluxus, Conceptual Art, Performance Art and Social Sculpture and wrote for the Algemeen Handelsblad and Museumjournaal and Het Financieele Dagblad. In 1990 at the Stedelijk Museum she organised a five-day panel discussion titled 'Art meets Science and Spirituality in a changing economy'. Which included artists, scientists, spiritual leaders and economists together such as the Dalai Lama, Robert Rauschenberg, John Cage, J.C.J. Vanderheyden, Mother Tessa Bielecki, Lawrence Weiner, and Marina Abramovic. She lives and works near Hallum Friesland.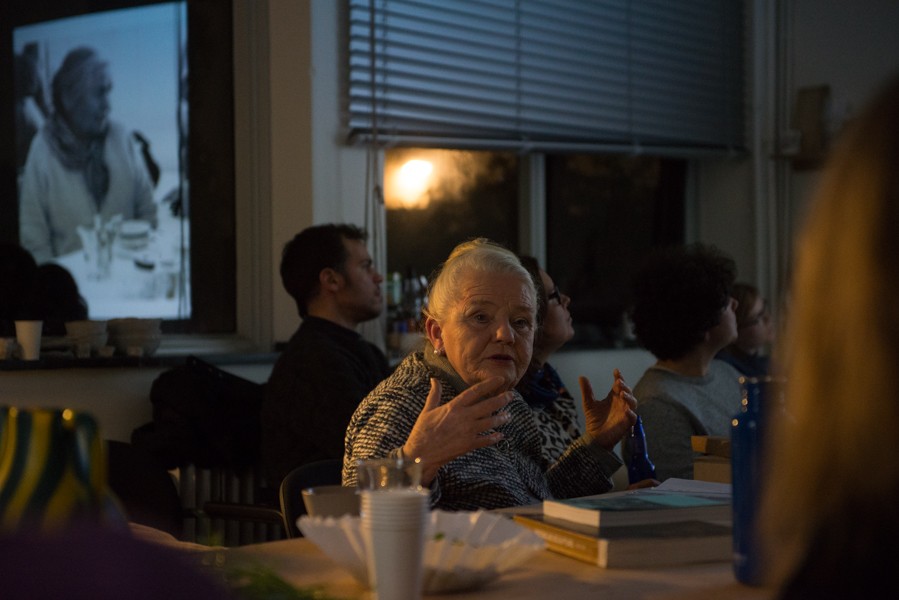 Listening | A conversation with Louwrien Wijers, studio 115, Tuesday 7 February, 2017. Image by Sol Archer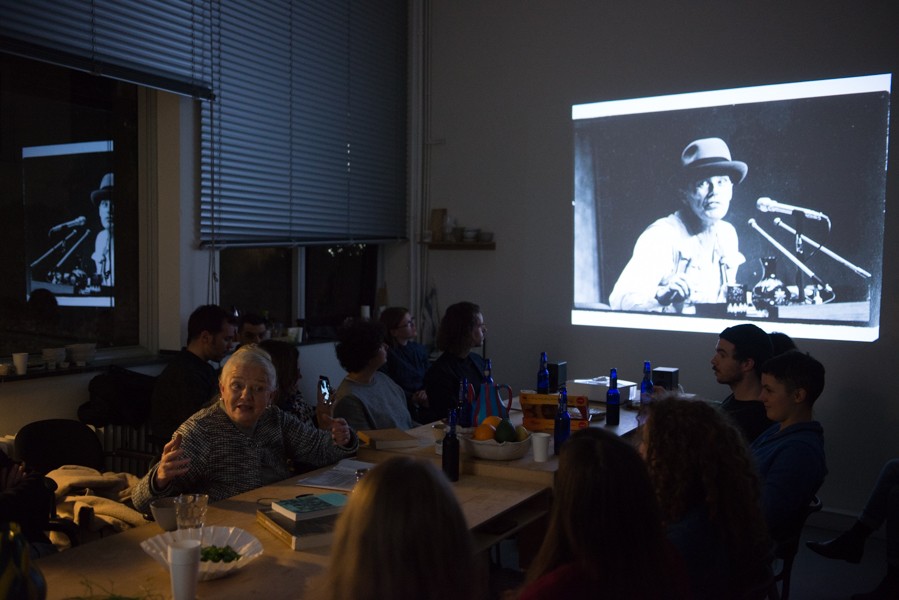 Listening | A conversation with Louwrien Wijers, studio 115, Tuesday 7 February, 2017. Image by Sol Archer