Crossing community boundaries | Lecture by Marjolein Schepers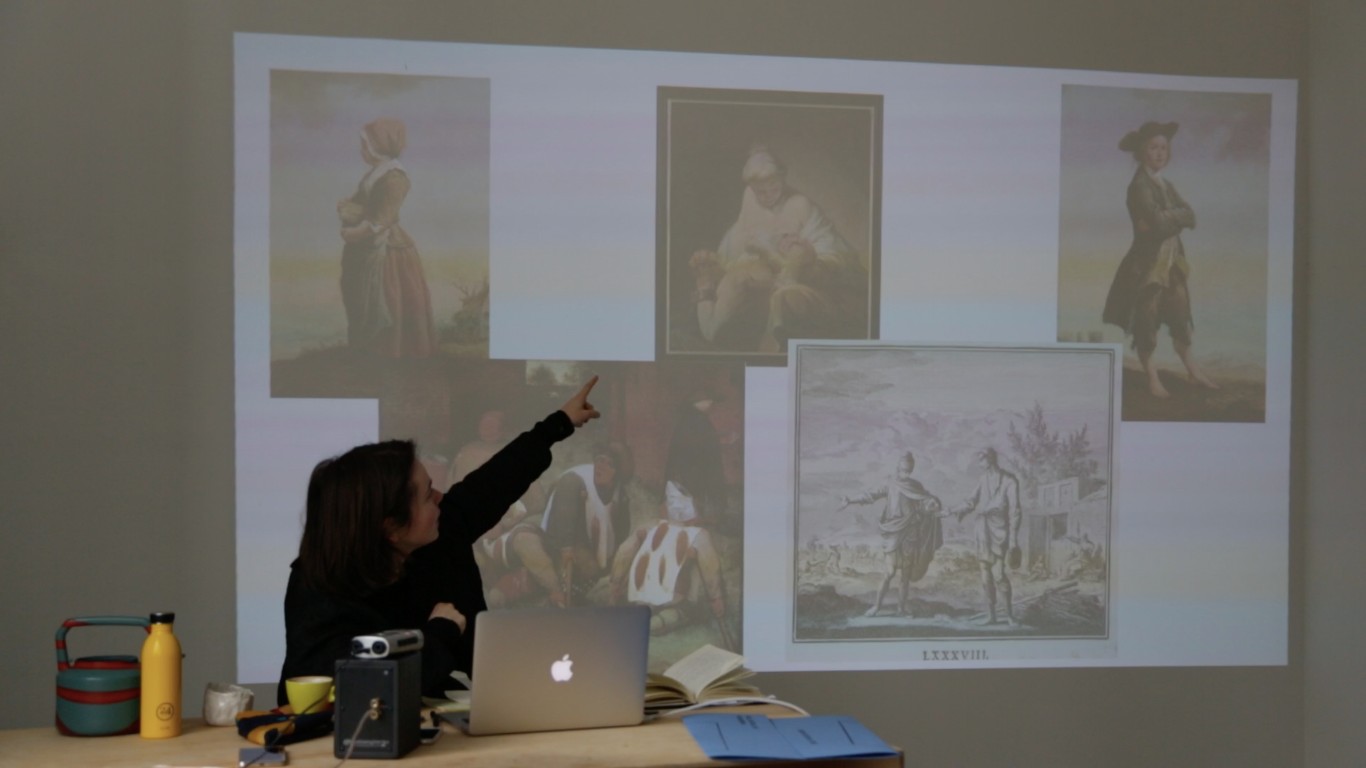 Roll on, Roll on, Phenomena hosted exhibition space Peach in studio 115. In turn, Peach invited Historian Marjolein Schepers to give a lecture on migration. In Schepers' lecture, she focussed on notions of the migrant as the unknown, the other, not belonging to the home nor host community. Marjolein discussed negotiations and conflicts concerning which community is responsible for migrants, using her current research project on eighteenth-century Flanders and France as an example. This lecture provided deeper insights into the boundaries of communities, the membership of migrants and the problematization of migration.
Crossing community boundaries | Lecture by Marjolein Schepers in studio 115 was held on 2 February 2017.
Peach
Marjolein Schepers (1990) is a Dutch historian, living and working in Brussels. She is a member of research groups 'Historical Research into Urban Transformation Processes' (VUB Brussels) and 'Economies Comparisons Connections' (Ghent University). She is specialised in migration history and has conducted research on topics as citizenship, (post-) colonial membership and the institutionalisation of integration courses. Her current research project deals with the dilemma of community-based poor relief and cross-community mobility. This PhD-project investigates the negotiations between cities, rural areas and national governments in the border regions of eighteenth-century Flanders and France concerning migration and migrants' access to welfare.